How to Start a Daycare With No Money
So you want to start a daycare to turn your passion for kids into a profession? But you don't have the investment. Don't worry; you can start a daycare with almost no money.
Yes, you heard it right. This article will show you an 8-step process to start a daycare with almost no money and 3 simple steps to promote it for free. So keep on reading, and let's get into it.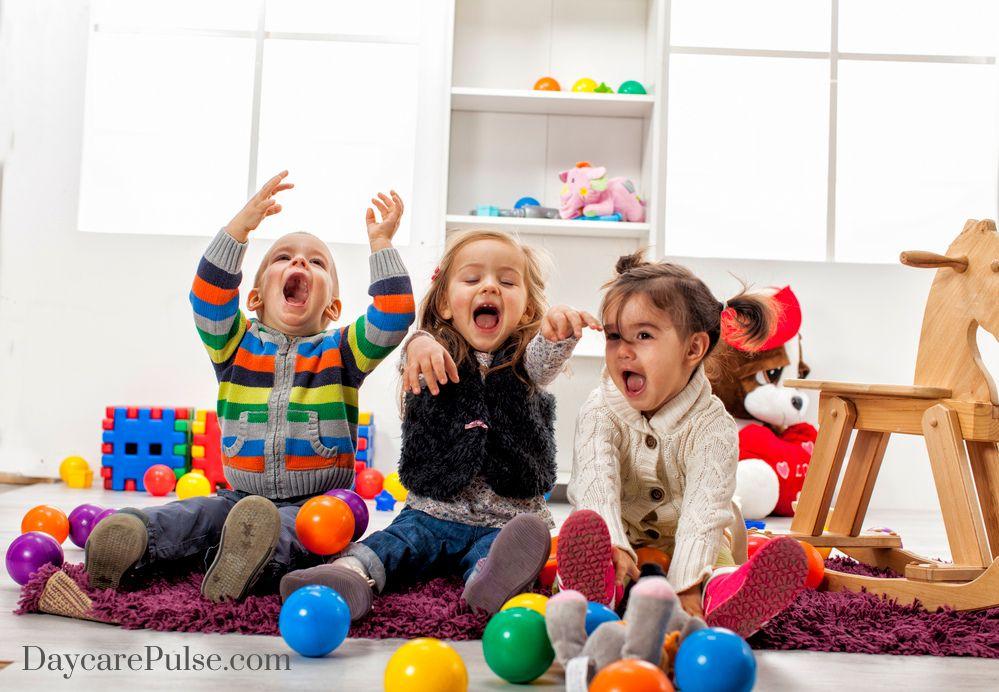 Is It Even Possible to Start a Daycare Business With No Money?
Yes, starting a daycare business with almost no money is possible. A home daycare costs some money and can be started with a small investment.
You can allocate one or 2 rooms in your home and set them up as daycare classrooms. You can even start from a single room with 2 to 3 kids. Your daycare business can be a little small at the beginning. Start small and work your way up.
This approach is beneficial as well. You get to know the business inside and out before taking it to the large scale.
The 2 Main Expenses for Opening a Home Daycare
It's impossible to start even a home daycare without spending a single penny. There will be 2 main expenses.
Licensing and certifications can also cost you money.
Toys and some furniture, you'll have to get this to set up your daycare.
But there's a way to do all this with minimum cost, and that's exactly what we'll show you next.
8 Steps to Start a Daycare Business With No Money
Here's an 8-step process to start a home daycare with almost zero money.
1. Research
The first step is to research the market. Look around your area and see how many home daycare services are available; also, consider daycare centers. Figure out if there's demand in your locality. This is important, as people around you can be your first customers.
Secondly, please get to know the prices of your competitors and the facilities they're providing. If there's a gap in the market, then you got a chance to win business over your competitors by fulfilling it.
2. Check Your Local Daycare Regulations
Once you know everything about what's already out there, check your local daycare regulations. People often ask, "do I need licensing to start a daycare?". The answer is yes. You need to get a license to start even a home daycare.
What certifications do you need? We've discussed this topic in detail here.
Look into your local home daycare terms and conditions and see what you already have and what you'll have to spend money on. This is a necessary expense as you've to get licensed to start your daycare, and you'll have to fulfill all the requirements.
3. Choose a Name
We can't operate without a name. Give your daycare a name that resonates with the parents.
4. Form a Team if Required
This isn't necessary. You can run your daycare alone or get one or 2 people to help you. This depends on how many children you start with and how you will manage.
The best scenario is to manage everything yourself at the start, so you don't have to spend money on hiring others. However, if you need help, don't hire someone directly. First, look around at your family and friends. If anyone can help you out, that's best for you.
5. Set Up Your Daycare
Now it's time to set up your daycare. This is the second part where you certainly have to spend some money.
You'll have to get some furniture and toys. Try to minimize your spending here. We have the following 2 tips for you.
Don't aim for premium stuff: You can get quality products at low prices as well, and it's not necessary to go for premium quality. Settle on the good; you can always upgrade later.
Buy only the necessary items: Start with the bare minimum stuff. Make a list of things essential for daycare and remove any that aren't.
Now spending less doesn't mean you can't have a beautiful and well-decorated daycare. There are many ways to do that without spending hundreds of bucks. One option is DIY. If you can craft up some things, then definitely do that.
6. Decide Policies, Procedures and Facilities
Now let's decide on what facilities you'll provide, the educational plan and your daycare's terms and conditions.
7. Get Registered
We're done with all the preparations and planning. It's time to get your daycare licensed so you can start your home business immediately.
8. Market and Bring in Customers
You'll have to do some marketing and promotions of your home daycare services. Let's see how you can promote your daycare with zero money.
3 Simple Steps to Promote Your Daycare With No Money
1. Promote on Social Media
This is the easiest way to market your daycare. Create pages and accounts with your daycare name on different social media platforms. Share about your services there.
This will help you in the long run as well. You'll build an audience who can be your potential clients. This will massively help you in growing and scaling your daycare business.
2. Spread the Word in Your Circle
If you're starting a business, your friends and family should know about it. You never know who can benefit you. Maybe some of them become your first clients or help you get them.
3. List Your Business in Google
People nowadays Google everything and search for daycare centers and services in their area or near them. A lot of your customers are finding you there. Luckily you can list your home daycare in Google without spending a dime. You don't even need a website for this.
Conclusion
This was about starting a daycare business with almost no money. There are two unavoidable expenses though:
Licensing
Furniture, toys and other small stuff for daycare
However, we shared tips and tricks with you on minimizing the cost and getting it done with almost zero money. We Hope you found this article helpful.