Can a Child Get Kicked Out of Daycare for Biting?
One of the most common questions parents ask is whether their child can be kicked out of Daycare for biting. The answer is maybe. It depends on the situation and the policies of the particular daycare center. Let's look at some of the factors that might come into play.
Most daycare centers expel a child depending on their policy and situation. Some reasons that might add up are: the severity of the bite, daycare biting policy and legal issues, as parents can report the whole daycare management under a lawsuit that affects the system's reputation.
Parents and daycare providers have responsibility to improve the child's biting behavior as a team. Read along to learn more about the factors and whether biting is normal in children. Look for other options you can explore in case your child gets kicked out.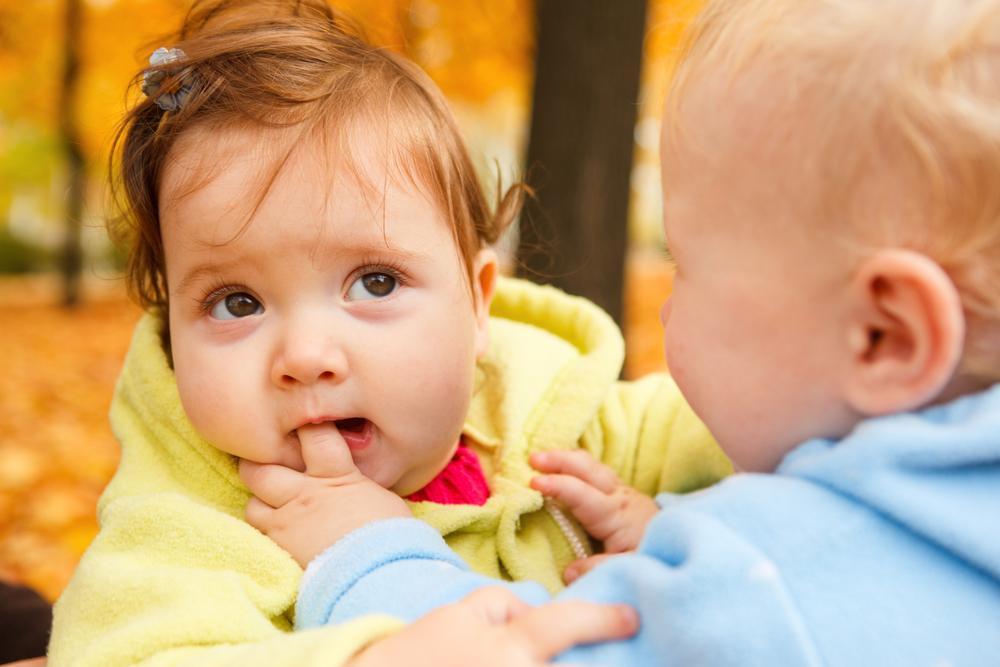 3 Reasons for kicking the child out of Daycare
A daycare can kick your child out and send a notice to the parents so they have adequate time to find another daycare, depending on the daycare policy and the severity of the bite.
Daycare is an important place to help young children grow and develop, so proper behavior is essential. Unfortunately, biting can be a common issue during early childhood, which is why it's so important for daycares to have clear policies on this particular offense. Let's discuss more below.
1. The Severity of The Bite
If the bite wound is bad and daycare has to administer first aid to the child, the daycare authorities must inform the incident to the parents and legal agency.
If the child continues to bite and keeps wounding other kids in daycare, this situation can put the daycare provider into trouble by risking the safety of other kids. In this case, they are bound to follow the rules and policies.
2. Daycare Policy
Due to biting incidents, daycares have established policies. Some daycares will expel a child from the daycare for repeated incidents of biting. While others might give time to the child to improve habits. If the child is 3 years old and still biting other kids, then learn about your daycare policy.
Daycares should always be transparent about their expectations of behavior and the consequences associated with breaking these rules. After all, no one wants children to feel like they can escape misbehavior.
3. Legal Issues
Daycare centers may face liability lawsuits, which is why they have strict policies regarding the biting issue. Daycare providers are supposed to provide safety to other kids, and if the system fails to safeguard children from one kid, they have to take strict action to save their reputation.
It depends on the Daycare's policy, but usually, biting is a punishable offense – some may simply view this as a lesson in socialization. In contrast, others may issue a warning or time-out for the offending child.
Is Biting Considered Normal?
Daycare providers often experience biting episodes among children, but this is a normal development and shouldn't necessarily cause alarm.
Biting can effectively communicate feelings or express frustration with limited language, so it's important to observe the behavior's source and provide appropriate comfort to the child.
If these measures don't resolve the issue, however, it may indicate that more help is needed from a professional. In any case, what's key is to recognize that biting is often an expected phase of childhood that doesn't require alarm unless excessive or recurrent.
Is Biting Considered Violence?
Any act involving physical abuse causing intentional or unintentional pain is considered violence. Biting is one of the physical abuse.
What Other Options Can You Explore?
If your child has been kicked out of Daycare for biting, don't despair, as there are other solutions. Have a direct conversation with the Daycare Director and consider if any rules or expectations can be adjusted to meet your child's needs.
If Daycare is no longer an option, look into alternative childcare centers that may offer a different atmosphere better suited for your little one. Or, you can reach out to potential nannies and family members who can provide in-home childcare.
Many options are available, and it's important to look into them thoroughly to choose the right fit for your child. Check for 11 unique daycare options.
Talk to Daycare to Get Clarification on the Policy
Daycares play a crucial role in helping keep younger community members safe from outside threats and their behavior.
Suppose your child is removed from Daycare for biting or misbehaving. In that case, it is important to ask why and properly understand the policy so that you can make sure they take all necessary steps toward rectifying the situation.
Daycares are taking on an immense responsibility when it comes to caring for our little ones, and asking questions and learning about the policy helps ensure everyone's health and well-being are taken seriously.
FAQs
How to prevent your child from biting?
Daycare is a great environment for children to learn vital social skills, including positively interacting with others. Biters are often frustrated children who are unsure how to express themselves verbally.
To ensure your child isn't biting other kids at daycare follow these tips:
Make sure they form strong relationships with their daycare caregivers, as they will be able to identify negative behavior early on.
Make sure you talk to the Daycare staff about any issues that may occur immediately, as this allows them to prevent the behavior before it escalates and becomes ingrained in your child's habits.
Be sure to have regular check-ins with Daycare teachers who can update you on your child's progress and growth.
Provide realistic limits and expectations from Daycare independence and advice from Daycare staff if your child is struggling with problem behaviors like biting – this can help reduce occurrences of unwanted behaviors early on.
Read for more information on How to Stop a Child From Biting at Daycare
How to discipline a child from biting?
Politely and firmly tell the child, "no biting" or "stop biting". Keep the communication simple so that the child can understand easily.
Read for more information on How to Stop a Child From Biting at Daycare
Conclusion
If your child has been kicked out of Daycare for biting, don't panic. There are other options available to you, and there are some things you can do to prevent your child from biting in the first place. Biting is a normal part of childhood development and shouldn't be cause for alarm unless it's excessive.
Daycares are responsible for keeping all children safe, so if your child is kicked out for biting, ask why and get clarification on the policy.