How to Change a Diaper in Daycare?
We all want what's best for our children, especially their health and well-being. So, when you're entrusting their care to a daycare facility, you want to be sure that the staff is trained in proper diaper-changing techniques.
Here are a few things to remember when changing diapers in daycare. Wash your hands, wear gloves for protection, clean the changing table surface, carefully place the child onto the table, make sure your supplies are ready and follow other steps as you read.
Diaper changing time can get intimidating for a child, but as a caretaker, slow down and let the child be more relaxed. Today's blog is going to be 8 steps long. Take your time reading and understanding each step's importance, as it will save you time and reduce effort.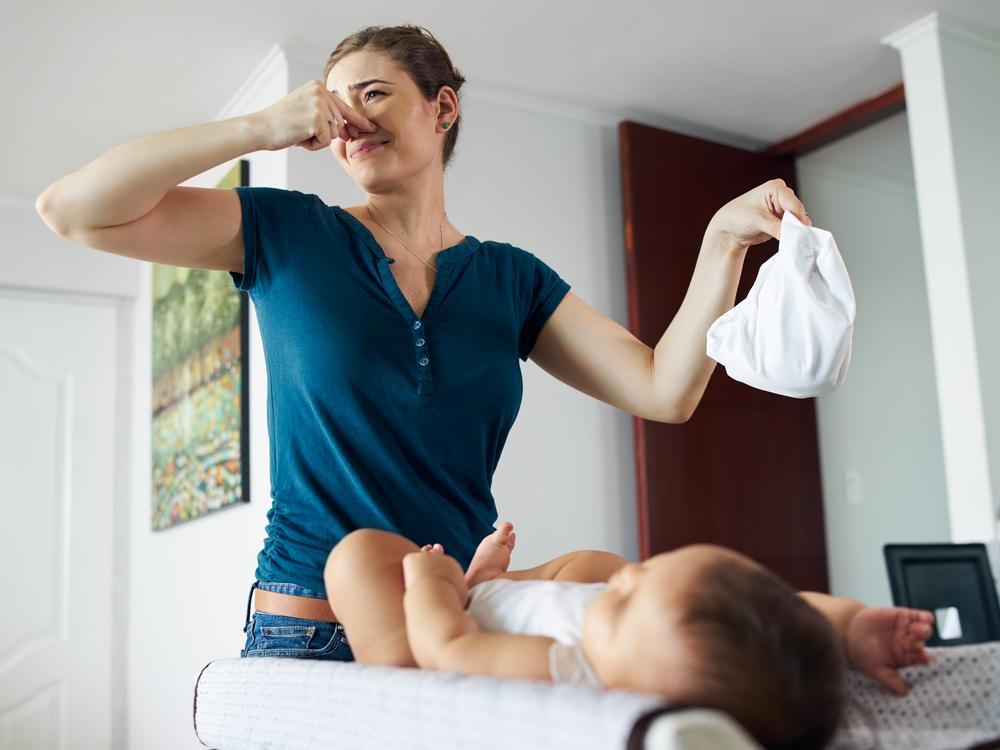 1. Wash Hands
Start the diaper-changing process by washing your hands for at least 20 seconds before holding the child. It's important especially if the caretaker's hands are already contaminated with germs or dirt. Make sure your hands are clean before you touch any other thing.
2. Wear Latex Gloves
Wearing latex gloves will ensure that your hands are cleaned before and after changing diapers. Disposable gloves should always be available at the diaper changing station. These gloves will also ensure you don't get any poo/pee on your hand.
3. Clean the Surface
A clean surface for the child at the diaper changing station is highly suggested. If the daycare has a proper station with a separate sink area, there will be a big surface to sanitize. For that purpose, you can wash the area or wipe it with an antibacterial wipe, then dry it for the child to lay on it.
4. Move the Child to Changing Table
Daycares usually have a dedicated changing station so caretakers can quickly and easily lay down the babies for diaper changing or other needs or deal with an uneven surface.
Move the child to the table and pull the garbage bin out so you can throw the diaper quickly into the bin. With all precautions start to open the diaper gently. Don't scare the child keep a face-to-face contact if possible.
5. Have All of Your Supplies Ready
Daycare can be hectic, but mothers can make things go smoother with sending the proper supplies at the daycare. Make sure you have everything baby wipes, diapers, diaper rash cream packed for your little one so unpleasant surprises don't mess up the day.
6. Clean up Any Mess With the Wipes
Diaper changes can be daunting, but they can be a breeze with the right materials and know-how! First, make sure to have plenty of wipes on-hand before you begin.
Once you are ready to go, carefully open up the diaper. If there is any mess, immediately wipe it away with a few preventative-cleaning swipes of your wipes. Carefully dispense the dirty diaper in the trash without contacting the bin.
Having the proper cleaning supplies makes all the difference in having a successful diaper change – so don't skimp on stocking up!
7. Apply Diaper Cream and Powder if Needed
If daycare is part of the daily routine for your little one, it is important to check their bottom during diaper changes. If necessary, apply a layer of diaper cream to help keep their skin soft and rash-free. You can apply powder as well to keep the skin dry from the diaper moisture. Plus it will improve the odor.
Diaper creams are usually produced without added fragrances or dyes so they won't come into contact with sensitive skin. Look out for chafing and redness, and if necessary, use a mild and gentle cream that's free from anything that could irritate the skin. Remember – your baby's skin is very delicate!
8. Put on a New Diaper
Whenever you're putting on a new diaper for a child at home or if you are a daycare provider, make sure it is tight enough. A snugly fit diaper can cause problems with the baby's comfort, and if it is too loose, it won't be very effective in containing messes!
Following diaper-changing directions will ensure that you and your little one remain happy while providing maximum protection against leaks.
FAQs
How often should you change a diaper?
Diapers are changed soon after it's full. Or keep checking every 2 hours to make sure the child expresses discomfort.
Do you bring diapers to daycare?
You can send a pack of diapers to daycare every week. And if you are still wondering how many diapers are needed, at least send 8-10 pieces to the daycare.
Why do daycares change diapers while standing up?
If the child is standing, it's usually easy to open and close the tabs of the diaper. You can easily wipe the bottom of the child. But it can get messy at the same time.
How to make a diaper change less stressful?
To keep the diaper-changing routine fun and light, you can sing songs to the baby, give them a toy, and encourage face-to-face contact.
Conclusion
Changing diapers at daycare can be a bit daunting, but following these simple tips will make you a pro in no time! Just make sure to talk to the daycare ahead of time about their policies on laundering cloth diapers.
And always come prepared with everything you need – wipes, diaper cream, and a spare diaper or two. With a little practice, changing diapers at daycare will be a breeze!