How to Clean Daycare Cots?
If you're a daycare worker, chances are you've had to deal with some pretty messy situations regarding your child's daycare cots. These cots can get pretty grubby, whether spilled food or diaper leaks. But don't worry. We're here to help!
After researching a lot here are a few tips to keep your daycare cots clean: changing sheets often, vacuum the mattress, wiping away the germs, air drying the cots, and repeating the process every week.
We'll walk you through the best way to clean daycare cots so they're always ready for your little one. We are providing 5 tips to clean the cot and simplifying 8 hacks to deep clean cot mattresses to save you time and effort. Let's dive in for more details.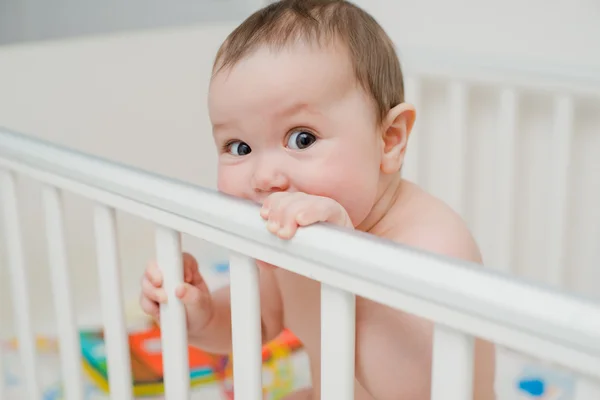 5 Steps for Cleaning Daycare Cots
1. Change Sheets Often
Daycare centers often use cots for children to sleep on throughout the day. The first step is to ensure the changing of sheets. The cot should be clean and organized, like removing the sheets, blankets, and other stuff from the cot after every use.
Daycares should always have an extra set of sheets, which should be laundered between every use; that way, parents may have peace of mind knowing their child is being well taken care of during their time at daycare.
2. Vacuuming the Mattress
Daycares need to provide clean and hygienic environments for children, which means keeping cots and mattresses free of dirt, dust, and hair. Vacuuming the mattress weekly with a hose attachment is one of the best methods to remove anything that could harm children's health.
3. Wipe Down the Cot
Daycare providers and caregivers know that cleanliness is essential to keeping babies and toddlers safe. It is important to perform regular maintenance on the cot.
One way of doing this is to wipe down the cot with a damp cloth once a week, to remove any dirt that may have accumulated over the week. This simple preventative measure will help keep your daycare environment hygienic so that babies can sleep soundly in their cots.
4. Dry the Cot
Daycare centers rely on freshly washed and dried sheets to provide children with a hygienic, comfortable space. Drying the cot completely before putting fresh sheets on it is important to ensure it is in the best condition possible.
If not thoroughly dried, moisture from the bed frame could result in damp patches forming on the new sheet – a very uncomfortable experience for any child! Not only is this unhygienic, but damp sheets can also be very unappealing for parents and children.
5. Weekly Cleaning
Taking adequate care of your cots is essential to ensure that they remain hygienic, which is why it's recommended to repeat this process at least once a week. To begin with, spot-clean any stains on the cot using mild detergent and warm water.
Be sure you use a solution that's not too soapy or strong, as this could damage the fabric. You can also use an upholstery attachment on your vacuum cleaner to go over the cot's surface, paying special attention to see if any debris has accumulated in areas like the creases and seams.
Lastly, let your cot dry completely before placing any bedding or pillows back onto it!
8 Hacks to Clean a Mattress
Why is it important to deep clean a mattress? Mattress tends to absorb all the dirt or spillage, and when the product sits in a mattress, it can turn into filth, causing several infections in children. So here are some hacks that will help you.
Using a vacuum cleaner to suck all the dust particles from it effectively. Run the cleaner on both sides of the mattress as well.
Scrub the top of the mattress, making sure your soap and water mixture doesn't wet the mattress. Rather just rub with the sponge or a scrubber.
Mix water, baking soda, and salt to make a solution and use it as a mild detergent for a clean mattress. The odor will no longer be in it.
Use warm water to remove the detergent residue from the mattress.
Spraying rubbing alcohol 70% will kill all the germs on the mattress and dries out quickly in the air.
Mix lemon juice in baking soda or salt. It has antibacterial properties. This mixture also helps in bleaching or removing stains from fabric.
Mix equal parts of white vinegar and water. It will remove urine stains from the mattress. Sprinkle baking soda on targeted areas to get rid of the smell. Leave for 30 minutes, then suck all the baking soda with a vacuum.
Air drying is very important. DO NOT put the wet/damp mattress back in the cot.
What Parts of the Cot Should Be Cleaned?
Within a cot, other parts include rails, toys, and wheels if it's moving cot. To clean the dirt and germs from these areas, make a soap and water solution, and with a damp cloth, you can wipe rails and wheels. Dunk the toys into the solution and gently scrub with the help of a brush or sponge.
Cleaning Equipment
You will use water and detergents when cleaning cots, sometimes mild or harsh. You require a full pack of cleaning supplies. Here is a list of important supplies you will need:
Plastic gloves
Mild detergents
Vacuum cleaner
Sponges
Disposable washcloth
FAQs
Why is it Important to clean the cot?
Cleaning the cots helps remove harmful bacteria residing inside the layers. Also it helps with:
Healthy Baby – less sickness.
Happy Baby – as they feel comfortable in their environment.
Looks Professional – clean cots give a professional appearance to your daycare.
What are some baby-friendly detergents to use?
Dreft Stage 2 Active Baby Liquid Laundry Detergent it's baby friendly. All liquid laundry detergents are suitable as long as they are unscented and hypoallergenic. Purex liquid baby laundry detergent is lightly scented and baby friendly.
Conclusion
Cleaning and sanitizing cots are vital to providing children with a safe and comfortable sleep environment. Following the steps outlined above, ensure that your cots are clean and ready for use each week.
Vacuuming, wiping, and drying each cot will help keep your daycare center or home childcare business running smoothly. What other tips do you have for keeping cots clean and sanitary?