How to Send Oatmeal to Daycare?
If you've ever tried to send oatmeal to daycare with your child, you know it can be challenging.
Preparing and packing oatmeal for daycare doesn't have to be complicated or time-consuming; in fact, it's quite easy. Here are some helpful tips on how to send oatmeal to daycare.
Decide how to package the oatmeal.
If you prefer, you can also add dried fruit or nuts to make it a bit more nutritious.
Insulated container
To avoid spills during transport, be sure to seal the lid tightly.
Pack the lunch box.
Add a spoon.
The good news is that you can follow a few simple steps to ensure your oatmeal makes it to daycare without incident. Read on for our top 6 tips for sending oatmeal to daycare and 4 easy ways to prepare oatmeal.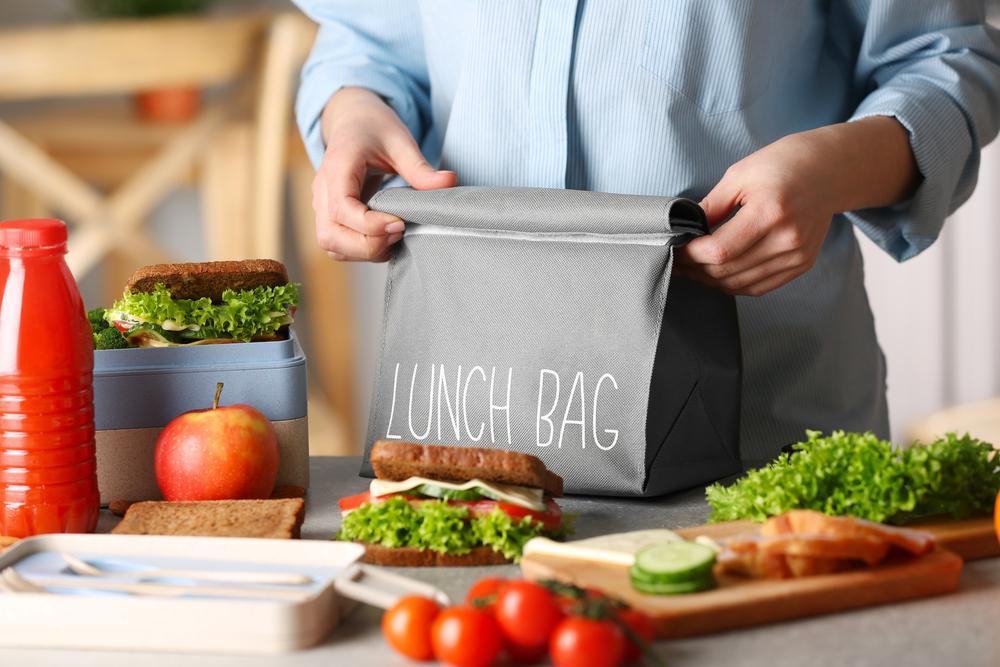 How to Send Oatmeal to Daycare?
1. Seal the Lid
The first step to sending oatmeal to daycare is finding an appropriate container. The container must have a lid that can seal, ideally with a rubber seal or screw-top, so that it doesn't open during transport.
You'll also want to ensure the container is small enough for your child's daycare bag and that it will be manageable for them to carry. Make sure you use an airtight container so that the oatmeal stays fresh for longer.
2. Insulated Container
When sending oatmeal to daycare, you'll want it to stay warm for a few hours. To do this, consider using an insulated lunch box or thermos.
Containers of stainless steel and vacuum-insulated bottles are best for keeping the contents hot. If possible, ensure the daycare has access to a microwave so they can reheat the oatmeal if needed.
3. Pack the lunchbox
Once you have the container, seal it and make sure the lid is tightly closed. Then place the container in your child's daycare bag or lunchbox. It will ensure that the oatmeal stays fresh and warm for a few hours. It's important to remember that daycare may need more freezer space to store perishable items like oatmeal.
4. Label the Container
Finally, ensure you write "oatmeal" on the lunchbox so the daycare knows what's inside. It's also a good idea to label the day-of expiration date so daycare staff can check it on receiving the oatmeal.
You can also include any other necessary information about your child's preferences for eating oatmeal, such as the type of milk or toppings they prefer and name of your child.
Once you have everything packed and labeled, attach a note to the lunchbox with instructions on microwaving the oatmeal. Include any necessary information regarding heating time and temperature.
5. Add a Spoon
When sending oatmeal to daycare, you'll want to ensure that your child can easily eat it. To do this, package the oatmeal so it can be eaten with a spoon. You may find that using individual-sized containers or plastic bags works well for this purpose.
Make sure to include a spoon with the daycare lunchbox so that daycare staff can easily serve the oatmeal. By packaging your child's oatmeal in a spoon-friendly way, daycare staff can offer it to your child quickly and without a mess!
How to Cook Oatmeal?
The cooking instructions will vary depending on the type of oatmeal you are cooking.
You can cook oatmeal on the stove top by bringing a pot of water to a boil.
Adding in your desired amount of oatmeal.
Once the oatmeal has cooked until it reaches your desired consistency, please remove it from heat and allow it to cool before packing it in the daycare lunchbox for your toddler!
Above are some points to consider when you want to cook oatmeal for your toddler. Now follow these 4 steps for a perfect dish out.
1. Choose a Flavor of Oatmeal
When deciding which type of oatmeal to send to daycare for your toddler, it's important to consider what flavors they enjoy the most. If unsure, try out simple flavors such as plain, fruity or nutty varieties.
For example, a mix of rolled oats with apples and cinnamon is usually a winner. If your toddler prefers savory flavors, try adding some cooked vegetables or cheese to the oatmeal mix.
2. Follow the Directions
Once you have chosen the flavor of oatmeal that best suits your toddler, it's time to start cooking! Be sure to follow the daycare's guidelines for preparing oatmeal – this will ensure that the daycare staff knows how to handle the oatmeal safely.
Generally speaking, daycares usually ask that you cook the oatmeal according to package directions and then cool it immediately before packing it in the daycare lunchbox. It helps to prevent daycare staff from having to cook it again, saving them time and energy.
3. Let It Cool
Once the oatmeal is cooked, let it cool slightly before packing it in the daycare lunchbox. It will ensure that your toddler can eat it without burning their mouth.
To test if the oatmeal has cooled enough to be safe for toddlers, you can place a few drops on your wrist and wait a few seconds to check the temperature. If it's still too hot, you may need to let it cool for a few more minutes before packing it into the daycare lunchbox.
4. Extra Nutrition
You can include fruit or other toppings on your toddler's oatmeal to add extra nutrition and flavor to the daycare lunchbox.
Chopped apples
Bananas
Berries
Raisins
Spinach
Carrots
Crunch with nuts
Seeds
Granola
These toppings are all great options for adding a sweet and savory touch to their meal. However, you should always check the daycare's policy regarding including toppings and ensure they are okay with it before sending them to your daycare lunchbox.
Check With Your Daycare
Before packing oatmeal in your daycare lunchbox, it is important to be aware of daycare dietary restrictions. Daycares may have different rules regarding food allergens, so it's important to ensure you are familiar with the daycare's policies and understand any food allergies or sensitivities that the children in daycare may have.
Add the desired amount of water or milk on daycare day and stir. Depending on the daycare's policies, you may need to adjust the amount of liquid.
For example, daycares may list specific allergens or ingredients they do not allow in their daycare lunchboxes. Daycares may provide menus for parents to follow when packing a daycare lunchbox or may have specific guidelines regarding portion sizes or food combinations.
Conclusion
Sending oatmeal to daycare is a great way to ensure that your toddler gets a nutritious and delicious meal while in daycare.
However, following daycare guidelines for preparing and packing the oatmeal into daycare lunchboxes is important. Before packing oatmeal in daycare lunchboxes, it is also essential to check with daycare staff about any dietary restrictions or food allergies.
By following these tips, you can be sure that daycare staff can handle the oatmeal safely, and your toddler will have a delicious and nutritious meal. Good luck!