What to Give Daycare Teachers for Christmas?
A childcare provider is an important person in the lives of your children. They spend a lot of time with them and often care for them when you can't be there.
This Christmas, why not show appreciation for all they do by giving them a gift? But what should you give the daycare teacher? Here are few ideas,
A lovely gift basket or daycare-themed mug would be appreciated.
If you're on a budget, homemade gifts are always appreciated.
A simple card with a heartfelt message will show the teacher how much you appreciate everything they do.
Whatever you decide to gift, the most important thing is to show appreciation for all your daycare workers during the Christmas holidays. Read below for 13 gift ideas for your daycare helper.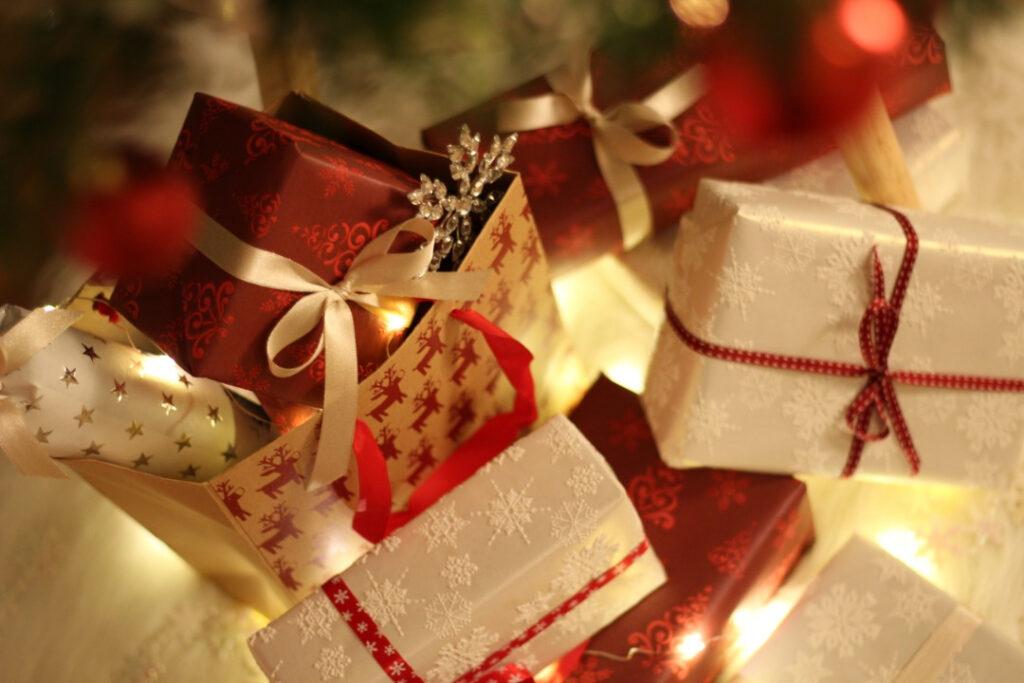 13 Ideas for Christmas Gifts
Sometimes it can be hard to choose what to give the caretaker for Christmas. After all, they are responsible for caring for our most precious commodity – our children!
Here are 11 ideas that are sure to please any daycare teacher
1. A Gift Card
A gift card is a great option; it adds a personal touch to the gift. Teachers can use it to buy classroom supplies or take a break and get a pedicure.
A gift certificate to a restaurant is also an excellent idea. It gives the teacher a night out without worrying about cooking dinner for their family.
Depending on your budget, you can purchase gift cards from Sephora, Target, Starbucks, and Dunkin Donuts.
2. Candy Basket
It is also a great option. Fill it with the teacher's favorite candy or snacks and send it to other staff. This gesture is a sweet way to show appreciation for all they do!
Whatever you choose, make sure it is something that the daycare teacher will escalate. A little thought goes a long way in showing how much you care!
3. A Tote Bag
An excellent gift for the daycare teacher is a tote bag. It can be used to carry supplies or snacks for the kids. Plus, it's lovely to show appreciation for all they do!
4. Homemade Cookies
Nothing says "thank you" like a homemade batch of cookies. Chocolate chip, sugar, or snicker-doodle the choice is yours! Just be sure to include a note letting the caretaker know how much you appreciate all they do.
5. Potted Plants
A potted plant is a great way to show gratitude to the childcare provider. It's a gift that keeps on giving, as the plant will continue to grow and thrive long after Christmas. Plus, it reminds you're thinking of them even when you can't be there in person.
Daycare teachers work hard to provide our children with a safe and nurturing environment. Show them how much you are grateful for all they do with a thoughtful Christmas gift.
6. A Good Book
One great gift idea for the daycare teacher is a good book. Whether it's a classic novel or a new release, teachers always appreciate a good book. If you're unsure what to get, ask the librarian for some recommendations.
Here are a few recommendations
Our class is a family
A teacher like you
Dear teacher
7. Card With a Personalized Note
One of the best gifts you can give the daycare teacher is a card with a personalized note. Let them know how much you appreciate all they do for your family. A little thoughtfulness goes a long way in showing how much you care!
You can always write in it, "Thank you for being the best teacher" or "You are the sweetest teacher."
8. Coffee and Donuts
A classic gift for the childcare provider is coffee and donuts. It's a simple gesture that shows you appreciate all they do. Plus, it's an excellent way to start the day!
Whatever you choose, make sure it is something that the daycare teacher will appreciate. If there is more than 1 teacher, you can always grab the food and bless them all at the daycare center.
9. Breakfast on You
Another great gift for the daycare teacher is breakfast on you! Bring in bagels and cream cheese, muffins, or even breakfast casseroles. If you want to give a treat to multiple teachers, hiring a catering service is best.
10. Brownie Gift Box
Everyone has a sweet tooth. And it doesn't hurt to eat sweets on Christmas day. A yummy fresh, fudge brownie is always counted as the best gift. You can get it packed individually or in a box for 1 teacher or multiple teachers.
11. Christmas Socks
These socks are a great idea. Around holidays you can find an adorable pair of socks easily. You can pair the sock with another gift basket just as an add-on. You can also give it with a handmade note for your teacher; it will provide a personal touch to your gift.
12. Stress Relief Care Package
A good spa time can go a long way. You can set up a basket with all the required spa products so your childcare provider will never forget you in times of relaxation.
13. A Baking Set
Baking sets are readily available at any time of the year. It's a great gift during the Christmas holiday to bake treats.
Watch That Budget
Like most parents, you want to show appreciation for your daycare helper this holiday season. But how much should you spend?
According to a recent survey, people spent about $25 on Christmas gifts for their daycare teachers. However, spending varies depending on your relationship with the teacher and your budget.
If you have a close relationship with your daycare supervisor, you may want to spend a little more.
Unsure if Your Caretaker Celebrates Christmas?
If you're wondering what to give the daycare teacher for Christmas, there are a few things to remember. First, daycare teachers work with toddlers, so anything toddler-friendly would be greatly appreciated.
Secondly, daycare workers may not celebrate Christmas themselves, so a gift that is non-Christmas related would be just as appreciated. Here are some ideas to get started with:
A daycare teacher would love a gift card to a local restaurant or coffee shop.
A daycare teacher would appreciate a gift basket filled with toddler-friendly items like books, puzzles, or art supplies.
A daycare teacher would be thrilled with a gift card to a local daycare-supply store.
With any of these gifts, include a handwritten note expressing appreciation for all the daycare teacher does for your child.
Conclusion
Whether you buy a gift for your favorite teacher or the whole staff, it always looks heart-warming. Whatever you decide to gift the care providers will be highly appreciated by them.
Do you have any other gift ideas for multiple daycare teachers? Let us know in the comments below.