What Size Crib Sheet For Daycare?
Are you a daycare owner looking for the perfect size crib sheet for your daycare cots? How do you choose from such a large selection of crib sheets? Here are some essential elements you should remember while purchasing crib sheets for your daycare.
The most commonly used crib sheet size mattress is the 28 x 52-inch mattress. This site is used in almost all the daycares. It is also called the full-size crib sheet because it can fit all children up to 3 years old.
Knowing the size of the crib sheet needed for daycare is essential. I have listed 4 factors for choosing the right size and 3 crib sheet types you should consider buying. It will save you time, money and get you out of frustration! So let's dive in!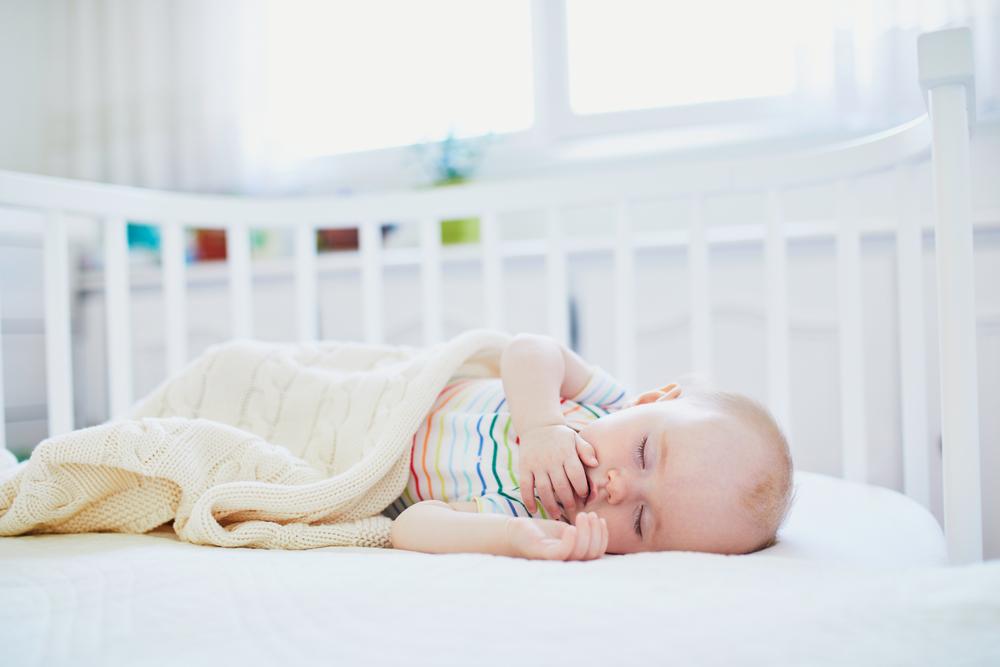 What Is The Crib Sheet?
A crib sheet is a special size of sheet that is used to fit a daycare crib. Daycare cribs are smaller than regular cribs, so they require a different size of sheet.
There are several different sizes of daycare crib sheets, and the right size for your daycare will depend on your mattress type.
The most common size of daycare crib sheets is the twin size. This size will fit most daycare cribs and is the easiest size to find. However, if you have a larger daycare crib, you may need to look for a full-size or queen-size sheet.
Read more: How to Make Daycare Cot Sheets?
What Size Crib Sheet Do You Need For Daycare?
When you are shopping for crib sheets, you may notice that there are different sizes available. What size does your daycare provider have?
If the standard or mini size fits, then that's what you want to purchase. However, if they come in different sizes, consider a porta-crib sheet. The porta-crib sheets are designed to fit over the top of an existing mattress and can be found in various colors and patterns to match any décor!
I have listed 4 types and sizes of crib sheets for daycare. Follow the listed instructions and save your energy.
4 Types And Sizes Of Crib Sheets For Daycare
Standard crib sheets are 28 x 52 inches, while mini crib sheets measure 24 x 38 inches. To ensure they fit correctly and stay on securely, buy waterproof mattress pads before putting them on. These will keep your baby dry even when accidents happen!
1. Standard Crib Sheets – 28" X 52" Inches
If you're looking for a standard crib sheet size, the most common length is 28 inches wide and 52 inches long. It is the same size as a mattress, so it's easy to find sheets that will fit your child's bed perfectly. It also makes them interchangeable with many crib mattresses on the market.
2. Queen Size Mattress Sheets – 60" X 80" Inches
If your child sleeps in a queen-sized mattress or shares their room with an adult who prefers larger sleeping quarters than those provided by standard twin-sized beds (39 inches wide), then buying queen-size sheets may make sense for both parties involved.
Because these are larger than average sizes (60 inches long instead of 54), there should be plenty of extra room left over when folded over three times , allowing parents/children alike some extra space between themselves and their neighbors nearby.
3. Mini Crib Sheets – 24" X 38" Inches
Mini crib sheets are of 39 x 52 inches. It means they're too big for a mini-crib but just suitable for most portable cribs and pack-n-plays. It is the best choice if you have a mini-crib and want to find a good fit for your baby's portable bedding.
4. Porta-Crib Sheets – 24" X 38" X 5"
Porta-crib sheets are 24"x38"x5" inches. They're smaller than regular crib sheets and fit the porta-crib much better than a standard crib sheet. Porta cribs have a different size than traditional cribs for travel or temporary use, but they also make great additions to your child's bedroom when they age.
Porta Crib Sheets always sell in packs of three (you can sometimes find them in sets of two as well), so if you want more than one set of these sheets, you will need to buy those separately.
Which 4 Factors Should You Consider For Buying Crib Sheets?
Before you buy crib sheets for your daycare, there are a few things you'll want to consider.
Size Of Crib Sheet– First and foremost is the size of the crib. You'll want to know the dimensions of it so that you can find crib sheets that fit perfectly.
Material Of Sheet- The next thing to look at is their material, such as cotton or polyester. Cotton is good for its breathability and softness, while polyester tends to be more durable than cotton and machine washable.
Colors Of Crib Sheet- Next comes color options, white is a classic choice, but other colors like pink or blue will give your baby girl a special touch if she has her room!
Thicknesses- Last but not least are thicknesses you'll find some crib sheet manufacturers offer fragile sheets designed especially for babies who move around all night long (not recommended). In contrast, others offer thick ones that create more warmth during winter months when temperatures drop low outside.
Note : We recommend buying thick ones because they last longer than thin ones, even after being rewashed time after time over several days without showing any signs of wear.
Where Can You Find the Right Crib Sheets For Daycare?
Nowadays, there are a lot of websites that sell crib sheets. You can find them on Amazon, eBay or even Etsy if you have some time to spare.
Local stores also sell these products in your area; ask around the neighborhood and see if anyone knows where you can find them.
Find online communities for this topic, where people discuss which crib sheet brands are best for your daycare and how much money you should spend on it.
When Should You Change Crib Sheets?
You need more if you're doing your best to keep up with the laundry.
It can be hard to keep up with your baby's growing wardrobe. Not only that, but you may need more money for new crib sheets every few months too. If this is the case, try these tips.
Wash them twice a week instead of once a week (if they are not too soiled)
Wash them in cold water instead of hot water (this will help prevent shrinkage)
Regardless of your crib sheet size, changing them every 3-4 days would be best. If you notice any stains or the material is starting to look worn, change them sooner.
It is essential not to leave a crib sheet on too long because it can create problems for babies with eczema and other skin-related issues.
How Should You Measure The Crib Sheet Sizes ?
Measure the crib mattress itself. You can do this by measuring the mattress's length and width, then multiplying these values to get a total area measurement in square inches (or cm² if you're using metric).
Measure your crib sheet. It may seem simple at first glance, but you need to measure both sides of your sheet separately. This way, you'll have an accurate size of both sides together!
There are two ways to go about this.
Measure both together as one complete set with measurements taken from each side's seam edge or corner.
Measuring separately with each side's seam edge or corner separated by half its total perimeter length (i.e., if your sheet is 100″ long x 50″ wide, measuring 75″ on one side and 25″ on another would give 150″).
Related: Are Daycare Cots Comfortable?: Options For Daycare Cots
FAQs
1. Do The Prices Of The Crib Sheets Depend Upon Their Sizes?
The prices of the crib sheets will vary depending on their size. The twin size is the most common, and it is the cheapest option. If you have a giant daycare crib, you may need to look for a full-size or queen-size sheet. These are more expensive than the twin size, but they will still be affordable.
2. What Colors Should I Prefer Buying For Crib Sheets?
While choosing crib sheets, it is essential to keep in mind several factors.
Easy to clean- The first one is that you should prefer easy and durable colors. You could also go for shades including white, cream and light grey, as they are safe for your baby's skin and can be easily maintained.
Theme of nursery setting- Another thing you need to keep in mind while buying the crib sheet for daycare is the theme of your nursery setting. If there is any particular theme or color scheme that all parents have decided upon in the daycare center, buying a crib sheet matching this theme would be better.
3. Why Is It Important To Find Good Size Of Crib Sheets For My Daycare?
Finding the perfect size of crib sheets for your daycare is important. Crib sheets cover the mattress of the crib. They are made of cotton and are soft. It can use them to cover the bed of the crib.
Crib sheets are available in different sizes and colors, so selecting one per your taste and requirements is easy. You can also match this with other furniture items in your room or nursery room, like nightstands, baby mobiles, wall hangings, etc., so they look attractive and eye-catching.
Conclusion
With so many options on the market, it can take time to choose just one. We recommend that you go with whatever size fits your crib best!
If your baby is small enough for a mini crib but large enough to fit into an adult bed, then go ahead and purchase a regular-sized sheet.
Now that you know the size of crib sheets for your daycare, it's time to find the right one. There are plenty of online stores where you can get your hands on these sheets. You can also go through reviews before purchasing so that there is no chance of getting the wrong size or color with your crib sheet set purchase.