Do Daycare Jobs Drug Test?
Are you looking for a daycare worker job but unsure what to expect from the hiring process? Have you ever wondered, "Do daycare jobs drug test?"
Some daycare centers will drug test their staff as part of their hiring process, while others may not have any policy regarding drug testing. It is essential to contact the daycare center directly and inquire about their specific policies before applying for a job there.
In this article, I have discussed if daycares drug tests their employees and what jobs require drug testing. And what 3 factors contribute to the drug testing requirements for daycare jobs?
So that you may experience a range of emotional outcomes such as relief, reassurance, and a sense of confidence, knowing the policies and practices surrounding drug testing in daycare employment, which can alleviate any anxieties or concerns they may have had about the hiring process.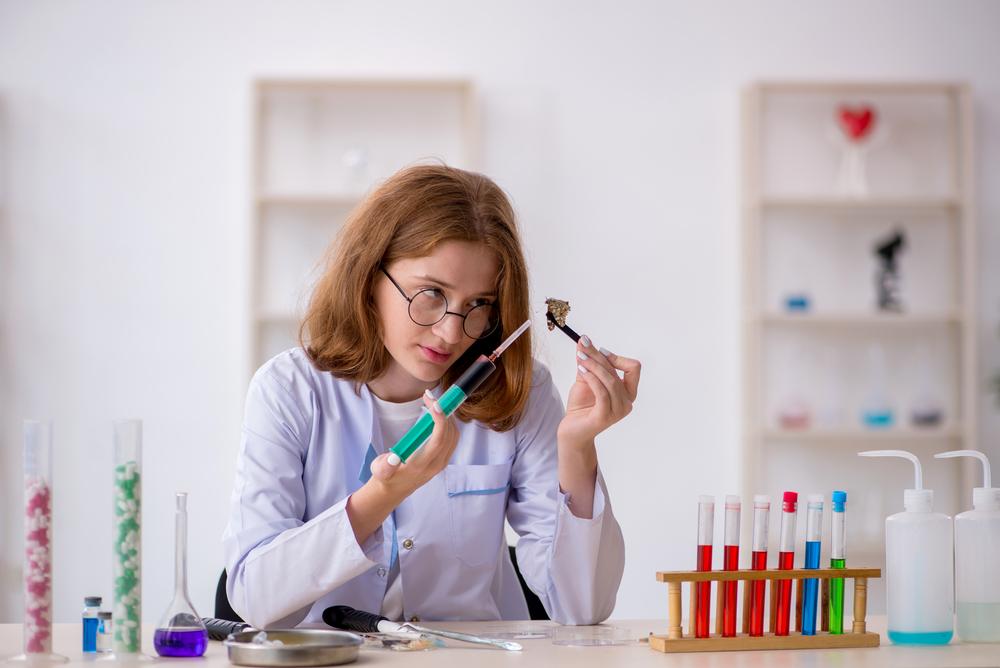 What Is A Drug Test?
A drug test is a way of checking for the presence of drugs in your body. The most common drug tests are urine and blood tests, but there are other kinds.
You can do drug tests for legal reasons, such as when an employer suspects you are using illegal drugs while on the job, or they can be done in medical settings to help diagnose certain health conditions related to taking drugs.
Read on How to Be a Daycare Teacher?
Do Daycares Require Drug Tests?
Most daycares require a drug test. Daycare centers are more likely to drug test than other employers because of the presence of children and the importance of their safety.
Drug testing is a way for daycares to ensure that they hire employees who can safely care for children under their supervision.
Daycare centers have become increasingly aware of the dangers associated with having drug users around children and are implementing stricter policies regarding employee screening.
Many drug rehab facilities require applicants to submit a clean drug test before employment begins or upon entering treatment. Hence, you need to understand what these requirements mean for your future job prospects in this field.
Read on How To Get A Job At A Daycare Without Experience?
Why Do Daycare Centers Drug Test?
Daycares are legally mandated to test their staff for drugs. The primary reason is to ensure the safety of children who, if exposed to drugs, could experience serious health consequences.
Considering that some substances can cause death in small doses and many others can lead to long-term developmental issues in children who ingest them, it becomes clear why daycare centers have zero-tolerance policies regarding drug use within the facility.
Even outside of the workplace, there are several reasons why a parent might request that a daycare center drug test its staff.
To prevent child abuse
To avoid drug use on the job (which may be associated with low productivity among employees)
To comply with federal laws requiring childcare providers to submit employee drug testing records
How Is A Drug Test Done?
You can perform many different types of drug tests. The most common ones include a urine test, hair follicle test, saliva test and sweat patch. A blood test for more extreme cases where there's a reason to believe someone may be taking illegal drugs regularly or withdrawing from them.
You'll also want to know what kind of drug testing the daycare facility does before you apply for the job so you can avoid any potential problems with your application later down the line if they find out about your history with illegal substances.
When Is The Daycare Center Likely To Test You?
You may have to take a drug test if you are applying for a job at a daycare center or are already employed there.
Drug testing is a common practice in this industry because it is essential to ensure that teachers and parents are safe around their children.
The main reason why daycares ask employees to submit themselves to these kinds of tests is so that everyone can be sure that no one has taken any illegal substances before entering into contact with their children.
Read on How Old Do You Have To Be To Work At A Daycare?
What Kind Of Drug Test Do Daycare Jobs Use?
Most daycare centers will use a urine test to screen potential employees. The urine test is the most common because it's inexpensive, easy to administer, and detects recent drug use.
However, some employers may also require hair or saliva tests to detect drug use over a longer period than a urine sample. 
What Should I Know About Drug Testing?
Drug testing for daycare jobs is less standardized than for other employers. One daycare job's drug testing policies and procedures might differ from what you'll see at another location.
It's important to remember that the type of test an employer uses will depend on the state and what kind of information they are trying to gather from this test.
The most common types of drug tests include urine screening; hair follicle analysis; saliva screening; blood testing; breathalyzer testing; sweat patch analysis; and fingernail clippings.
Some daycares choose not to use any form of drug testing because it may violate federal law (for example, medical marijuana users cannot take into taking certain conditions of tests).
3 Factors Affecting The Drug Testing Requirements For Daycare Jobs
A few significant factors determine the drug testing requirements for daycare jobs. These include.
What kind of drug test is required?
How often do they do it? In most cases, this will be monthly or yearly, but in some cases, it can be as frequent as every few weeks.
How long do the results last? Do these tests stay on file forever and ever until you die or leave the job?
Related: Can You Work at a Daycare at 16?
FAQs
1. Is It Legal To Do A Drug Test On An Employee?
It's perfectly legal for an employer to drug test you as a condition of employment. Drug testing might also be a condition of receiving government benefits, federal funding, grants and contracts.
If you're applying for a job that requires drug testing as part of the hiring process, like truck driving or other particular duty jobs, the employer will likely notify you upfront about this requirement in their application materials. However, some companies won't tell new hires about their policies until they have started work.
2. What Happens If I Fail The Drug Test?
If you fail a drug test, you have tested positive for drugs in your system. It can be a result of either drug use or drug ingestion. Either way, it is not good news. You can ask for a re-test if you believe it's an error.
3. What Is The Importance Of Drug Testing for Child Care Providers?
Drug testing for daycare jobs is a great way to ensure your staff members are safe and healthy and helps protect your reputation as an employer. When parents drop their children off at daycare, they expect the people caring for them to be sober, drug-free, and willing to look after them during the day.
Suppose this isn't the case. In that case, parents may decide not to use the services of that particular daycare center again or, even worse, they might tell their friends about how unsafe they feel leaving their child in such an environment when they know some employees are using illegal drugs on site!
Conclusion
Drug testing is a common practice at daycare centers. If you are applying for a job at a daycare center, be prepared to be drug tested. Most daycares will have their policies regarding drug testing. They may require that all employees are drug tested, or they may only test certain applicants.