Does Daycare Give Breakfast?
Balancing work and home life can be overwhelming, especially when feeding your children. You may find yourself asking: do daycares offer breakfast?
The answer is yes! Daycare centers can provide a nutritious morning meal to give you one less thing to worry about during hectic mornings. You may encounter a center that serves hot breakfasts like eggs and bacon, while some only serve cold cereal or snacks.
Offering breakfast at daycare is beneficial for reducing hunger during the school day. It can also help children stay focused and concentrated. Plus, providing a meal saves parents time in the morning.
Thankfully, several childcare facilities understand this concept and ensure breakfast is included in their daily program offerings, often in tuition fees!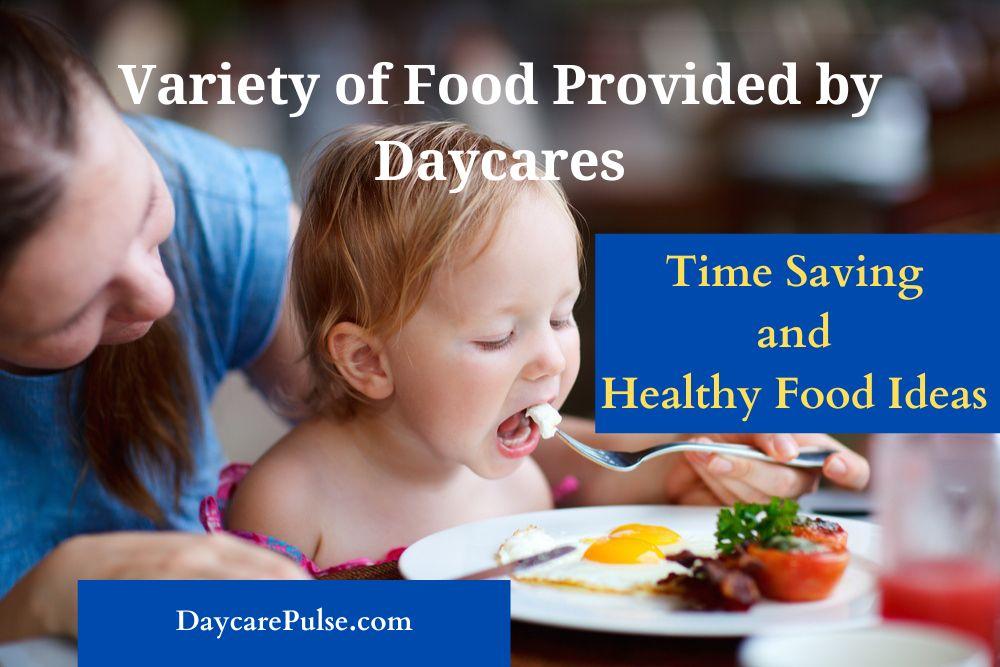 Variety of Food Provided by Daycare
Daycares often have a vast selection of breakfast foods, including cereal, toast, oatmeal, fruit and yogurt. You may also find healthier options in certain daycare centers. It's important to check with your local daycare center to determine the types of food they offer for breakfast time!
Hot Meals Such as Eggs and Bacon
Daily, your preferred daycare center will feature an extensive array of hot meals to provide nourishment and energy for the day ahead. Think scrambled eggs, bacon, sausages and potatoes, carefully crafted with your child's nutrition in mind!
Cold Cereal or Snacks
Daycare centers offer cost-effective, convenient options such as cold cereal and toast or bagel pieces. Toppings like peanut butter, jelly, and cream cheese can be added for a more filling breakfast experience without breaking the bank.
This is ideal for busy parents who need more time to prepare a hot meal!
Fruits and Yogurts
To ensure your child starts the day with all the nutrients they need, childcare centers typically offer a variety of fresh fruits such as bananas, apples and oranges alongside hot & cold cereal options. Many will also serve these dishes with yogurt or cottage cheese for an even more nutritious breakfast!
Quality of Food
When selecting a daycare center for your child, it is essential to understand their meals' quality and nutritional value. Before you enroll them in any daycare facility, please ask about their menu and nutrition standards.
Choose wisely by opting for only those that provide fresh and nutritious food options tailored to meet your child's dietary needs!
Benefits to Parents
Time Savings in the Morning
Daycare breakfast is a lifesaver for busy parents who are short on time. It saves them the hassle of making food each morning, but these meals are much healthier than packing sugary snacks and fast food alternatives that lack nutrition.
Healthier Options for Kids
Kids can take advantage of the nutrition-packed breakfast offered by daycare centers. These meals are designed to give children balanced portions of proteins, carbohydrates and fats that will keep them energized all day.
Reasons to Feed An Infant Early for Daycare
Nursing infants
To help keep your infant comfortable and avoid fussiness during the day, it is important to ensure they are fed before attending daycare. As infants need frequent feedings, many centers may need more time.
To combat this issue, providing a snack or an early feeding before dropping them off can be beneficial. If breakfast isn't included at your child's center or there is a long break between lunch and breakfast, consider offering some nourishment beforehand!
Slow/picky eaters
Daycare can distract kids who eat slowly or are picky, likely leading them to lose their appetite. To prevent this issue, it is best to feed the babies earlier to give them more time with their meals since they are still getting used to new flavors and textures while transitioning from liquid food.
Food allergies
For daycare centers, food allergies can be a pressing worry, as certain foods may contain allergens that could trigger health issues in infants.
To ensure your baby's safety and those around them while they are away from home, ensure all potential allergens are communicated clearly and effectively – or consider bringing meals/snacks along with you each time!
Daycare policy
If your infant is attending daycare with varying meal times, feeding them ahead of the scheduled time may be beneficial. This way, they can receive all their necessary nutrition and enjoy daycare activities without any feelings of hunger.
Nutrition concerns
Before selecting a daycare, talk to the staff to find out what kind of food they serve and ask about their nutrition standards.
Additionally, ensure that the provider knows your infant's special dietary requirements. If you remain concerned about nutritional values at the facility, consider packing meals into a lunch box for your child.
Conclusion
Daycare breakfast is an excellent solution if you're a parent looking for ways to save time in the morning. Not only will it help busy parents stay organized, but it also provides kids with nutritious meals that keep them energized and active all day long.
Before picking a specific daycare service, ask about their menu and nutrition standards, so your child's diet needs are perfectly met! By offering your children delicious yet healthy breakfasts from daycares, they'll get off on the best foot possible each morning.