Daycare Enrollment Process: Everything You Need to Know Simplified
It's that time of year again – the daycare enrollment forms are coming home in backpacks all across town. If you're like most parents, you're probably dreading the thought of having to fill out all those forms and track down all the required documentation.
It can be a daunting process, but don't worry – we're here to help! In this blog post, we will walk you through the daycare enrollment process step-by-step and make it as easy as possible for you. So read on and get started today!
The steps required to enroll in a daycare are different depending on the provider. Our guide outlines the basic requirements of most providers, so you can be prepared with all important information before applying.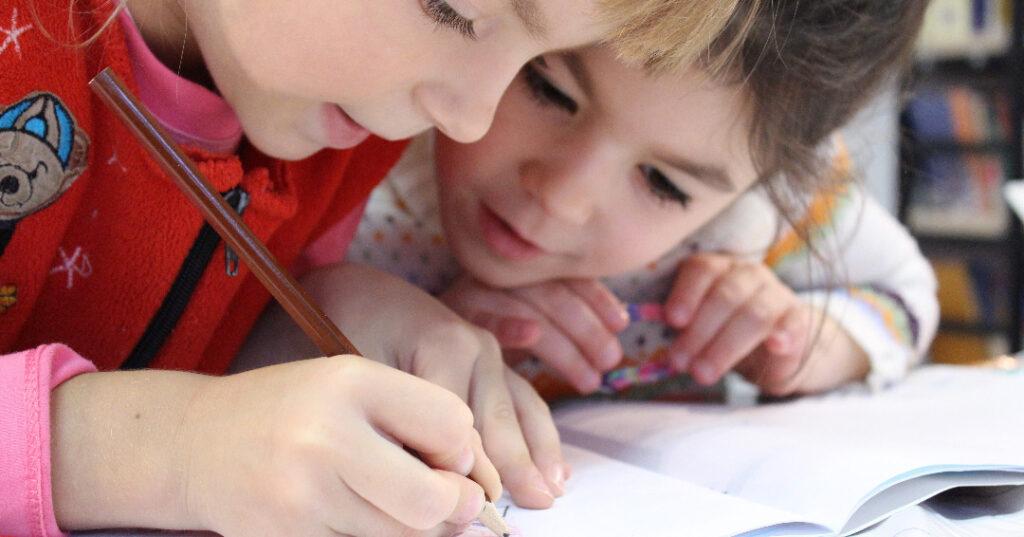 What daycare enrollment forms may be needed?
There are typically three different types of daycare enrollment forms required by child care centers:
The registration form
The health history form
The permission to treat form
The registration form is usually the longest and most detailed of the three. It will ask for your child's name, date of birth, address, and other basic information.
The health history form will ask for information about your child's medical history and any allergies they may have.
The permission to treat form will give the daycare center permission to seek medical treatment for your child in case of an emergency.
If you're enrolling a newborn, you'll also need to provide:
A birth certificate
Immunization records.
And if your child has special needs, you may also need to provide:
A care plan
Individualized Education Program (IEP).
Once you have collected all of the required documents, it's time to start filling out the enrollment forms. Be sure to read all the instructions carefully and fill everything out completely. If there are any questions, be sure to ask your daycare center or contact your local health department for help.
Once the enrollment forms are filled out, it's time to submit them. Most daycare centers will accept enrollment forms online, but some may require you to drop them off in person. So be sure to check with your daycare center for their specific procedures.
Need more help? Check out our daycare enrollment checklist below.
What kind of information is needed for enrollment forms?
Daycare enrollment form includes all the information you need to enroll your child in daycare, including:
Parent/guardian names and addresses
Emergency contact information (for parents/guardians and daycare staff)
Known allergies
Name of daycare facility
Contact information for daycares
Daycare center address and hours of operation
Daycares' mission statement and policies & procedures handbook (if available)
Daycare enrollment checklist with important dates/times to remember during the process
Links to other helpful resources like day care directories, childcare advocacy organizations, etc.
Daycare Enrollment Checklist
Visit different daycare centers in person before making a decision
Fill out all required daycare enrollment forms
Registration form
Health history form
Permission to treat form
Birth certificate
Immunization records
Care plan or IEP (if applicable)
Drop off the forms at your daycare center or submit online (depending on center's procedure)
Submit your application with the required enrollment fee
And that's it! Your child is now officially enrolled in daycare. Congratulations! And be sure to bookmark this page for future reference – you may need it again next year!
How much are the enrollment fees for daycares?
Daycare enrollment fees can vary depending on the daycare center. However, most daycare centers will charge an enrollment fee to cover the costs of processing your child's enrollment. This fee is typically non-refundable, so be sure to ask about it before submitting your child's enrollment forms.
What's usually the open enrollment time period for daycares?
Most daycare centers have an open enrollment period that lasts a few weeks to a few months. So be sure to check with your daycare center for their specific procedures and deadlines.
For example, daycare enrollment for the fall semester typically opens in April or May and closes at the end of July. But daycares that offer year-round programs may have longer open enrollment periods from September through June.
At home daycare providers often follow similar timelines when accepting new children into their program (for example: one child per month).
How long does daycare enrollment take?
Daycare enrollments typically takes about a day or two, depending on how many daycares you're looking at and their application process. But some day care centers may allow for same-day registrations if space permits. And some day cares even offer online applications for added convenience!
For daycares that require in-person visits, plan to spend at least 30 minutes visiting each daycare you're interested in and another hour filling out their forms. So if you're considering three daycares, you'll need about five hours total for a day care tour and application process.
Additional Information Related to Enrollment
You can also use some online tools to help with daycare enrollment paperwork like this one from Child Care Aware of America (CCAoA). https://www.childcareaware.org
This website offers helpful tips and tools to guide you through the daycare enrollment process, as well as a downloadable application checklist.
https://www.childcareaware.org/wp-content/uploads/2018/09/Center-Checklist_FINAL.pdf
Follow these simple steps and you'll be on your way to finding the perfect daycare for your child!
What to expect on first day of Daycare?
On the first day of daycare, your child will likely be greeted by the daycare staff and shown around the center. They will also be given a chance to meet their classmates and explore their new surroundings.
The daycare staff will work with you to create a schedule that best meets your child's needs. This may include a mix of structured and unstructured activities, as well as time for rest and relaxation.
Your child's daycare teacher will also be in touch with you to update you on your child's day and discuss any concerns or issues that may have arisen.
Be sure to ask the daycare staff any questions you may have about your child's day – they are always happy to help!
Note: Some daycare centers may also offer a daycare orientation program to help parents and children get comfortable with daycares.
These programs typically take place over the course of several days before your child's first day – so be sure to ask about them if you're interested!
Don't forget to check out our other blog posts for more helpful daycare tips:
– What to Expect on the First Day of Daycare
– How to Choose the Right Daycare Center for Your Child
– The ABCs of Choosing a Good Daycare Provider
– Tips for Transitioning to Daycare
– How to have smooth transition to daycare
Conclusion
The daycare enrollment checklist is a great resource to help parents navigate through the day care process. From how to fill out daycare forms, what information you need to provide and what kind of daycares are available in your area, this blog post has all the info you need for securing that perfect daycare space for your child!
Be sure to bookmark it now so that next year when enrolling time rolls around again, you can come back with ease. We hope this article was helpful – please let us know if there's anything else we could do for you or if there's any other posts on related topics.