How Many Bottles to Bring to Daycare?
Are you a new parent sending your baby to daycare? You must wonder how many milk bottles you should send to the daycare.
The number of bottles you should send with your baby to daycare will depend on several factors, including your baby's age, how often you will feed them, and whether you are sending breast milk or formula.
Most babies follow a predictable schedule when it comes to feeding. The American Academy of Pediatrics says babies should be fed when hungry. Newborns eat every 2 to 3 hours. By 2 months old, babies will feed every 3 to 4 hours; by 6 months old, the time between feedings will be every 4 to 5 hours.
In this blog ,I have discussed 5 important factors to consider for how much milk you need to send with your baby and how best to prepare it for daycare, how to send it and the best preservative ways to use so that you can stay relaxed by fulfilling your babies needs for daycare.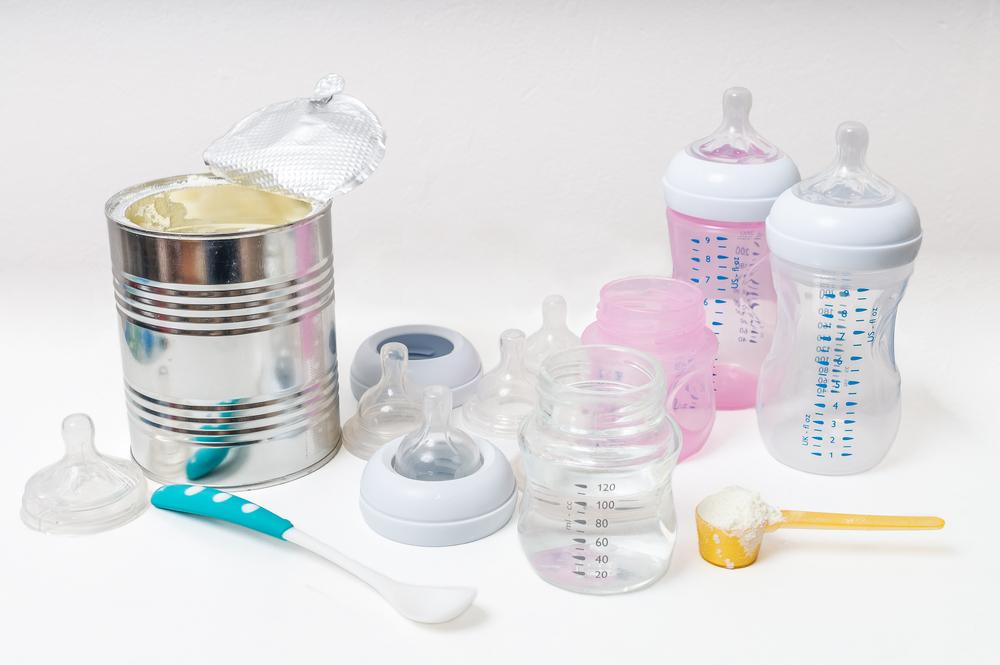 5 Important Factors To Consider For Sending Bottles To Daycare
When deciding how many bottles to send with your baby to daycare, you should consider a few factors.
1. Age of The Baby
The first is the age of your baby. It would help if you fed newborns and young infants more often than older babies, so you will need to send more bottles.
2. Feeding Time For Baby
Another factor to consider is how often you will feed your baby. If they are on a 3-hour feeding schedule, you will need to send more bottles than if they are on a 4-hour program. Finally, it would be best to consider whether you send breast milk or formula. The formula is more concentrated than breast milk, so you will need to send less.
3. Storage of Formula or Breast Milk
If you are sending breast milk, you will need to send enough for each feeding and an extra bottle in case one breaks. If you are sending formula, you should send enough for each feeding, plus an extra bottle in case one spill. You should also send extra nipples in case one gets lost or damaged.
4. Packing the Bottles
When packing the bottles, you should put them in a cooler bag with ice packs to keep them cold. It would be best if you also labeled each bottle with your child's name, the date, and the feeding time. It will help the daycare workers keep track of when your baby is.
5. Reserve In Case One Breaks
You should also send an extra bottle in case one break. It will ensure that your baby has enough to drink and that you don't have to run to the store for more bottles.
How To Prepare Bottles For Daycare?
When preparing bottles for daycare, you should start by washing your hands. Then, you will need to gather all the supplies you need, including formula or breast milk, bottles, nipples, a cooler bag, and ice packs.
Once you have everything you need, you should label each bottle with your child's name, the date, and the time of the feeding. Finally, it would help to pack the bottles in the cooler bag and put them in the refrigerator.
How Do You Prepare Frozen Milk For Daycare?
Preparing your frozen milk in advance is essential to ensure you have enough to bring to daycare. You can do this by filling one of the bottles with the appropriate amount of breastmilk and putting it in the fridge before you go to bed at night. In the morning, when you're ready to leave, simply take out your bottle and put it into your bag!
If you don't have time in advance or are running behind, there are still some options available.
When getting ready for daycare etc., heat some water until hot but not boiling. Remove from heat source; add frozen milk cubes until milk level reaches the desired amount; stir until thawed completely; pour into the bottles; seal tightly with caps. Make you remove all air bubbles before sealing fully!
How Much Milk Should You Send To Daycare?
The amount of milk your child needs per day varies from child to child, so it isn't easy to give a definite answer.
However, most pediatricians recommend sending enough formula or breastmilk for one bottle (8 ounces) per 4 hours of care. For example, if your baby is going to be in daycare 8 hours a day with 30 minutes between each meal, then baby need at least 24 ounces of formula or breastmilk that day.
Suppose baby's caregiver gives him two bottles in the morning and two more during the afternoon nap time. In that case, this leaves two additional feedings before bedtime which means you'll need another 12-16 ounces of formula or breastmilk depending on how much he's drinking.
Read CDC recommendations on the how much and how often to feed kids.
How Much Breast Milk or Formula Do You Need To Pack?
It would be best to pack enough bottles to last your child through the entire day. The number of bottles you'll need will depend on a few factors:
How old is your child?
How much time you will be away from your child?
How often your child drinks? (some infants may eat every three hours while others may drink only once or twice a day)
You can read some information by CDC on Proper Storage and Preparation of Breast Milk.
Note: The first thing you need to know is that there are two different types of bottles. Standard and wide-necked. Standard bottles will fit into any bottle warmer and most bottle sterilizers, but they won't fit into all sippy cups or toddler cups. Wide-necked bottles are designed for toddlers and older kids who drink from sippy cups and toddler cups, so they work well for older babies who are weaning off breastfeeding or formula.
Are you wondering how much breastmilk should you send to the daycare for your baby so that you stay relax realizing your baby has enough to drink. If so continue reading my detailed blog on the topic How Much Breastmilk To Send Daycare?
How Should You Prepare Bottles of Breast Milk for Daycare?
There are plenty of ways to prepare breast milk for daycare. However, before doing this, you must first know what equipment is available at your child's daycare. If there are no bottle warming or microwave sterilizing options, then another method may be required.
When preparing a bottle at home for daycare, you can use either cold water or hot water (not boiling). The point is simply to get the milk warm enough so that it won't hurt the baby if they ingest it within 30 minutes of preparation time. Parents must pay attention to how long they've had their milk sitting out unheated because they don't want their baby drinking something spoiled or harmful to them!
How Should You Prepare Bottles of Formula for Daycare?
If you're considering sending your child to daycare, one of the first things to consider is whether or not you can find a caregiver who will be accommodating with feeding your baby.
If they are open to breastfeeding, that's great! If they're not, it might be time to start thinking about other options for feeding your child at daycare.
If you decide that formula is the best choice for your baby, and his caregiver doesn't have any issues with it. Then you will need to learn some tips to give a recipe to the caretaker so he can easily make it by mixing the ingredients.
You should always mix your baby's formula according to the instructions on its packaging for it to be safe and nutritious for them. It means mixing water out of the tap first before adding anything else, such as powdery ingredients, into said mixture; otherwise, those ingredients could become contaminated over time due to tepid water.
You might be wondering how much formula you should send your baby to daycare with. The general rule of thumb is to prepare one ounce of formula per feeding. So, if your baby eats about six times a day, you would need to send six ounces of formula along with them to their daycare provider.
How to Pack Bottles For Daycare?
You can pack bottles for daycare in a cooler with ice packs or freezer gel packs. If you are packing breast milk, it is best to use glass bottles to reduce the risk of breakage.
You can freeze breast milk or formula in a few hours, but make sure to label the bottles with the date you can freeze, whether it is breast milk or formula!
Conclusion
You should always consult with your baby's daycare provider about how much formula they will need for the day and what kind of bottles they prefer.
Some daycares have specific requirements, such as only allowing parents to send sealed, pre-made bottles of formula that they will refrigerate and heat up as needed.
Others may be more flexible and allow parents to send loose powder formula that the daycare providers will mix with water as needed. Either way, preparing and sending enough formula for your baby's daily feed is essential.